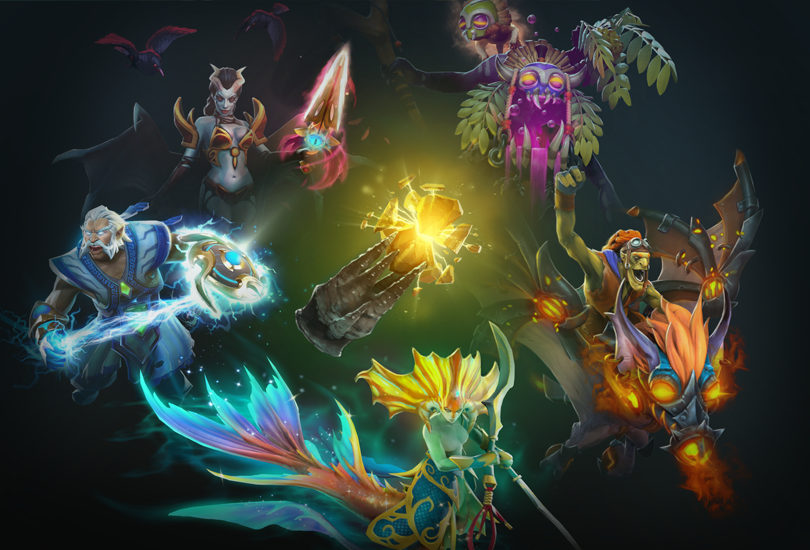 O Tesouro Imortal III chegou trazendo novos itens para o Shadow Shaman, Dark Willow, Queen of Pain, Batrider, Zeus e Naga Siren.
Além destes itens, a cada tesouro que abrir, você terá maiores chances de receber uma versão muito rara do item da Queen of Pain ou o conjunto ultra raro do Witch Doctor. Existe ainda a oportunidade de conseguir a recompensa rara de pontos de batalha ou o cosmicamente raro Emblema do Escalão Esmeralda.
Todos os portadores do passe de batalha podem encontrar pelo menos um Tesouro Imortal III pronto para ser aberto no arsenal e muitos outros ao subir o nível do passe de batalha. Dê uma olhada nos novos itens e efeitos personalizados do tesouro lançado hoje na página do passe de batalha.
Esta atualização também inclui novidades para o compêndio do The International revelando a escalação dos talentos e correções de falhas.