Bem-vindos, velhos amigos! Gyrocopter, Phantom Assassin e Chaos Knight são os mais novos heróis a compor o elenco de Dota 2.

Nós queremos também dar as boas vindas a Tongfu e mTw à lista das equipes competidoras do The International. Se você perdeu alguma partida das eliminatórias das vagas curinga, elas podem ser achadas na sessão "Partidas recentes", no próprio jogo Dota 2.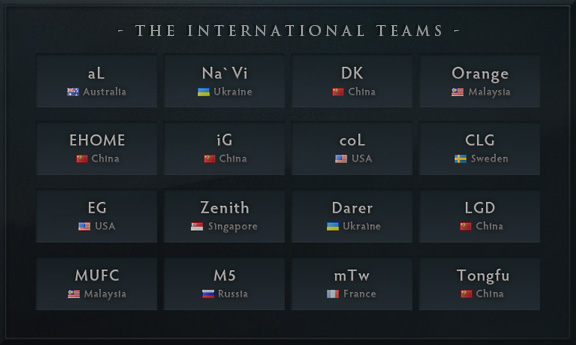 E não esqueça! Os ingressos para o The International vão estar à venda amanhã, na loja do Dota 2.Uma dica para os "colecionadores" pelo mundo afora: os ingressos que não forem utilizados até o início do The International irão desaparecer do seu inventário, então só compre um ingresso se você realmente tem a intenção de ir ao evento.